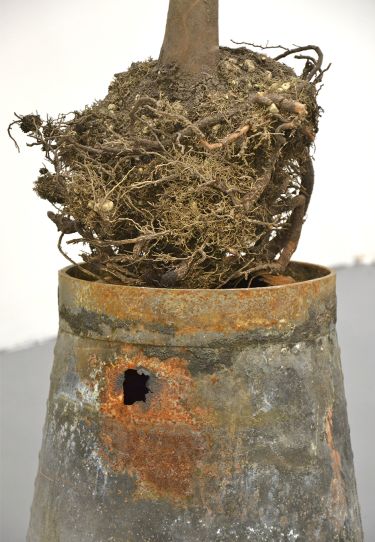 IN A COUNTRY FAR, FAR AWAY
A cross border group exhibition inspired by fairytales, myths and legends from countries in war and crisis.
An exciting group show, from 1-17 March at the Art Pavilion Mile End, London. It is curated by Katja Rosenberg of Artcatcher.co.uk and regroups 80 artists from London, Europe and further afield who present varied interpretations of fairytales, myths and legends from countries under sufferance of war and crisis. With accompanying workshops, concerts, film festival, story telling events and much more!

This big show will then travel to Germany, to the Fairy Tale Museum of Bad Oeynhausen, from 29th April to 16th September 2018. More information on opening times and programme will follow.

1 March - First Thursday Opening Event, 6.30 – 9pm
Dance by Young Amici & Music for the Deaf
Music by Mishaped Pearls (8pm)

The photo shows 'A Hero's Journey", jesmonite 42x23x13 cm, 2018. And if Fairy tales were actually stories about journeys of Initiation? This anthropomorphic totemic sculpture represents a young hero on a journey of surpassing him- or herself.